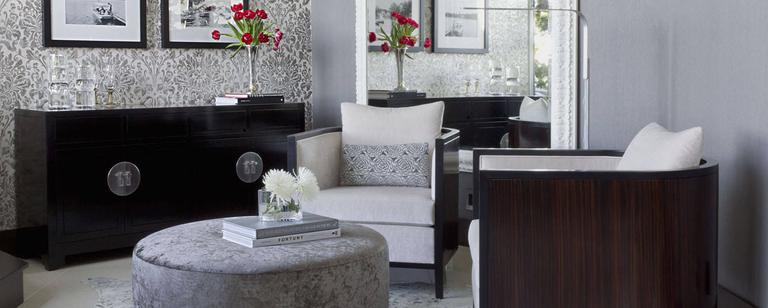 There are boot camp instructors you love, and others you love to hate—depending on how much they make you sweat. And then there's real estate boot camp, where the instructor does all the work for you: educating you in what can seem like a very complicated subject for first-time buyers, then helping you buy the perfect property.
Alya and Jay, both of whom work in finance in Toronto, met Davelle Morrison when they joined a first-time home buyers' boot camp she was offering in their neighbourhood. Having married and moved to Canada five years ago—settling first in Winnipeg and then quickly moving on to Toronto—they were renting a midtown one-bedroom apartment and had decided it was time to take the leap and buy a home.
Their decision: with a budget of $650,000, it seemed they could either move east towards Scarborough or further west near Etobicoke. Ultimately, they settled on the Caledonia & Eglinton area. "It's still closer to central Toronto compared with the other options," says Alya. "Also, one of us works in the west end and drives to work, while the other works downtown and uses transit. This location was midway for both of us."
After a thorough search, they bought a detached three-bedroom house in the area. As it would turn out, the lessons they learned at boot camp came in handy: they viewed at least 20 houses—and lost bids on four of them—before successfully making their purchase.
Under the circumstances, Alya and Jay came to value Davelle's professionalism and determination. "She runs her business seven days a week, responds to emails very quickly, and knows the market inside and out," says Alya.
Davelle especially impressed them when they were in the midst of bidding on their third house. Negotiations went on until 11 p.m. one night, with the listing agent continuing to ask for higher bids.
"After the third round, we were willing to increase our bid, as we were exhausted and starting to feel desperate," says Alya. "But instead of pushing us to close the deal, Davelle stepped up and suggested we withdraw our offer, since she thought we would have ended up paying too much for that house."
Situations like this one convinced Jay and Alya that Davelle truly had their best interests in mind.
"She doesn't mislead her clients, won't push you to bid higher than you're comfortable with, and values the money you're spending," says Alya.