Davelle
Morrison
SALES REPRESENTATIVE
BOSLEY REAL ESTATE LTD. BROKERAGE
I can teach you what I have learned over the last 10+ years investing in real estate so that your future is on solid ground. Give me a call and let's meet to discuss your goals.
CONTACT DAVELLE
---
---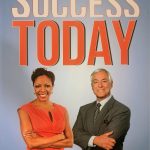 I have recently co-authored a book with Brian Tracy about using real estate investing to bolster your retirement savings.
Click here to purchase a copy of the book. Click here for a sneak peak of my chapter.
---
---
---
---
WHAT MY CLIENTS ARE SAYING
"Davelle is the consummate professional. She is savvy, she is sharp and she will work tirelessly to meet your objectives. Her passion and devotion are what make her the perfect choice when selecting a real estate agent."
~ Evan K
"Davelle approached the sale of our property with a well researched marketing plan that emphasized the strengths of the neighbourhood, the market segment and the specific advantages of our property. Open houses were professional and well marketed, and she followed up with all interested prospects to understand their specific likes and dislikes related to the property with a level of detail I have never before received. Professional, cordial, intelligent and hard-working, everything I'm ever looking for in a Realtor"
~ Mark
"It was a real pleasure working Davelle having her help me buy a new condo and sell my house. In real estate things move quickly and Davelle's calm demeanor and mature assurance kept me on track and confident that I would get what I wanted. And I did!, I was able to buy condo at the end of a bidding war at a price for which I had budgeted. I sold my house for more than market value. Many thanks I give to Davelle for a job well done."
~Jane
READ MORE