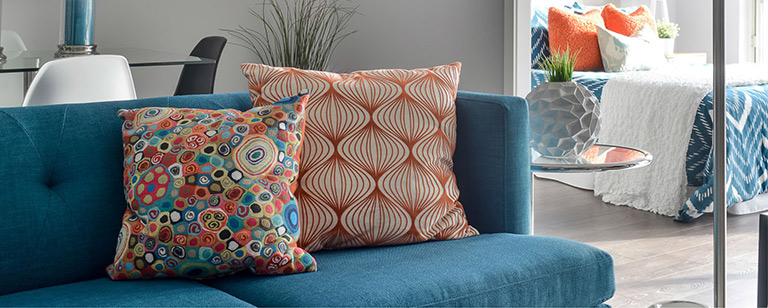 What do you get when you try to sell two condos in different locations so the owners can buy another one together at the same time? You might expect "shot nerves" to be the answer. But if you're working with the right real estate agent, it can be smooth sailing.
What you need is an agent with the confidence and knowledge to pull it off despite the tricky timing, as well as the empathy you need to survive the experience—an agent like Davelle Morrison.
Such was the case with Michele and Graham, who recently sold their respective condos—one in midtown Toronto, one near the St. Lawrence Market—to buy one together in midtown Toronto.
Graham's sale closed in November 2015, as did the deal for the new condo. Michele's condo closed on Christmas Eve, about a month later. Graham's had only been on the market for five intense days, and sold for well over asking. Michele's sold quickly after three consecutive weekends of open houses after she had completed a series of updates recommended by Davelle.
Davelle had advised Michele to rip up carpeting, install hardwood flooring, update the kitchen, paint, and stage the condo for best results.
"I was really overwhelmed by the thought of everything that had to be done in such a short amount of time in order to get the condo listed within a month," says Michele. "Davelle coached me through the process and reassured me that everything would work out to get my place listed before the market slowed down over Christmas. I really appreciated her positive energy and enthusiasm."
Michele and Graham had both known Davelle personally before they decided to work with her as their real estate agent. In fact, Graham had signed Davelle as his agent in 2012 to purchase the condo he just recently sold.