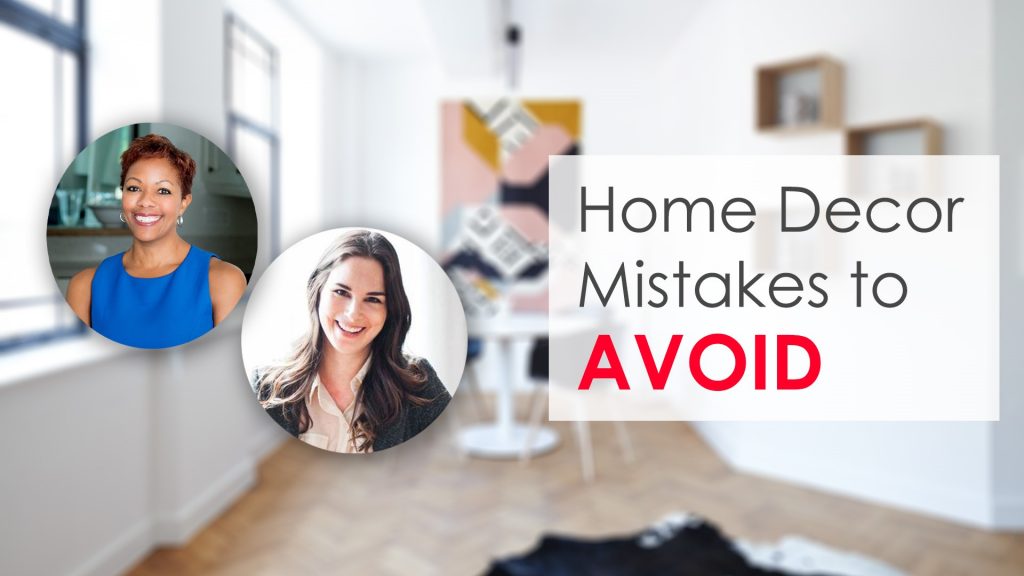 Michelle talks about the top five design mistakes people make in their home when it comes to decorating their space.
Her Insights
What are the top five design crimes common in every home?
What are the two main guidelines you could keep in your back pocket when you are hanging your art?
Why should you hang an art 8-10 inches above a furniture that is more than 30 inches?
How would extending the rod 3-6 inches on either sides of the window frames could make your room look bigger?
How could creating a floor plan make your decision process easier about buying the right size furniture's?
How could living in a house for a while aide you in buying the appropriate furniture's?
What is the mindset behind most people's decision to buy a whole furniture set?
How could blending different textures, elements, scales and proportions make you feel like living in a home put together by a designer?
How could having a statement piece in your home personalize your space and draw people in?
Why should you avoid asking other peoples opinion on your home décor?
---
Part 1
Part 2