I've heard a lot of people comment that when those mortgage deferrals end, the housing market will be in trouble. Well it's the end of October now and the market hasn't collapsed.
The mortgage delinquency rate across Canada pre-covid was 0.29% and in Toronto where real estate is the most expensive, the rate was 0.11%, which is incredibly low.
I recently attended a presentation where Shaun Hildebrand from Urbanation highlighted some interesting statistics.
At the end of June 2020, 760,000 Canadians (roughly 16% of mortgage holders) had taken advantage of the mortgage deferral programs.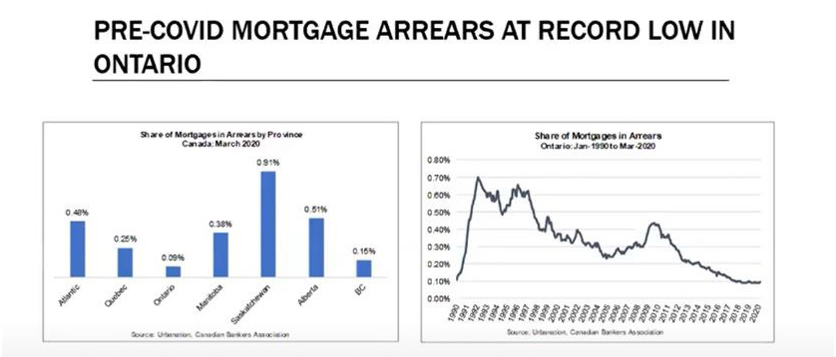 Continue Reading