I'm often asked what are the best ways to find a good tenant. It's important to get a quality tenant right from the beginning. Attracting a good tenant means having a quality place to rent out. First and foremost, make sure you have pictures. Then make sure the pictures offer a fair representation of what the house or apartment looks like.
Write up a great description then post the pics & other details on various websites. Padmapper.com, Kijiji.ca & Viewit.ca are great places to start. Padmapper.com is a free rental posting site which will aggregate all of the postings on MLS, and other sites so that you can see what other landlords are charging in the area. Although Kijiji.ca is free, I would highly recommend paying for more guaranteed exposure on their site, like on the top of the page. Viewit.ca will also cost money. I have found the best success using padmapper.com & kijiji.ca.
Increase your exposure by posting your kijiji link to your Facebook profile in case any friends or friends of friends are looking for a place to live. Once you have your listing posted and you start to receive inquiries, it's time to use the powers of Google to search each prospective tenant to make sure they are on the up and up. Google them so that you can peruse their Facebook and Linkedin profiles to determine if you have any mutual contacts. If you do, it can be a great opportunity to get an authentic reference.
Once they have decided to rent your place, make sure they fill out a rental application so that you can call their references, employer & previous landlords. It's important to invest the time before someone moves in to make sure they are a respectable person. Unfortunately the Landlord Tenant Board only favours the tenant so once someone is in, it will be hard to get them out so make sure you choose correctly from the beginning. You should also run a credit check on them to make sure they do pay their bills on time. A credit score of at least 650 is ideal. And they should be paying their bills within 30 days, at an R1 level. An R2 level means they pay their bills within 60 days, R3 within in 90days. And if they pay people within 90 days what's to stop them from paying you in the same fashion.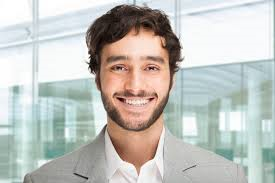 You can also work with a real estate agent who can take care of all of these details for you. They will also post your rental on MLS. The fee for doing this is usually 1 month's rent. Half a months rent will go to the person who found the tenant and half a month's rent will go to the agent for posting and handling the listing. As a real estate investor, I believe that learning to find your own tenants is a good skill to acquire. If you are looking for some handholding on finding a tenant on your own, I'm happy to help.
Once your new tenant moves in, don't forget to treat them nicely. A welcome gift of something bubbly is always a nice touch and don't forget them at Christmas time.