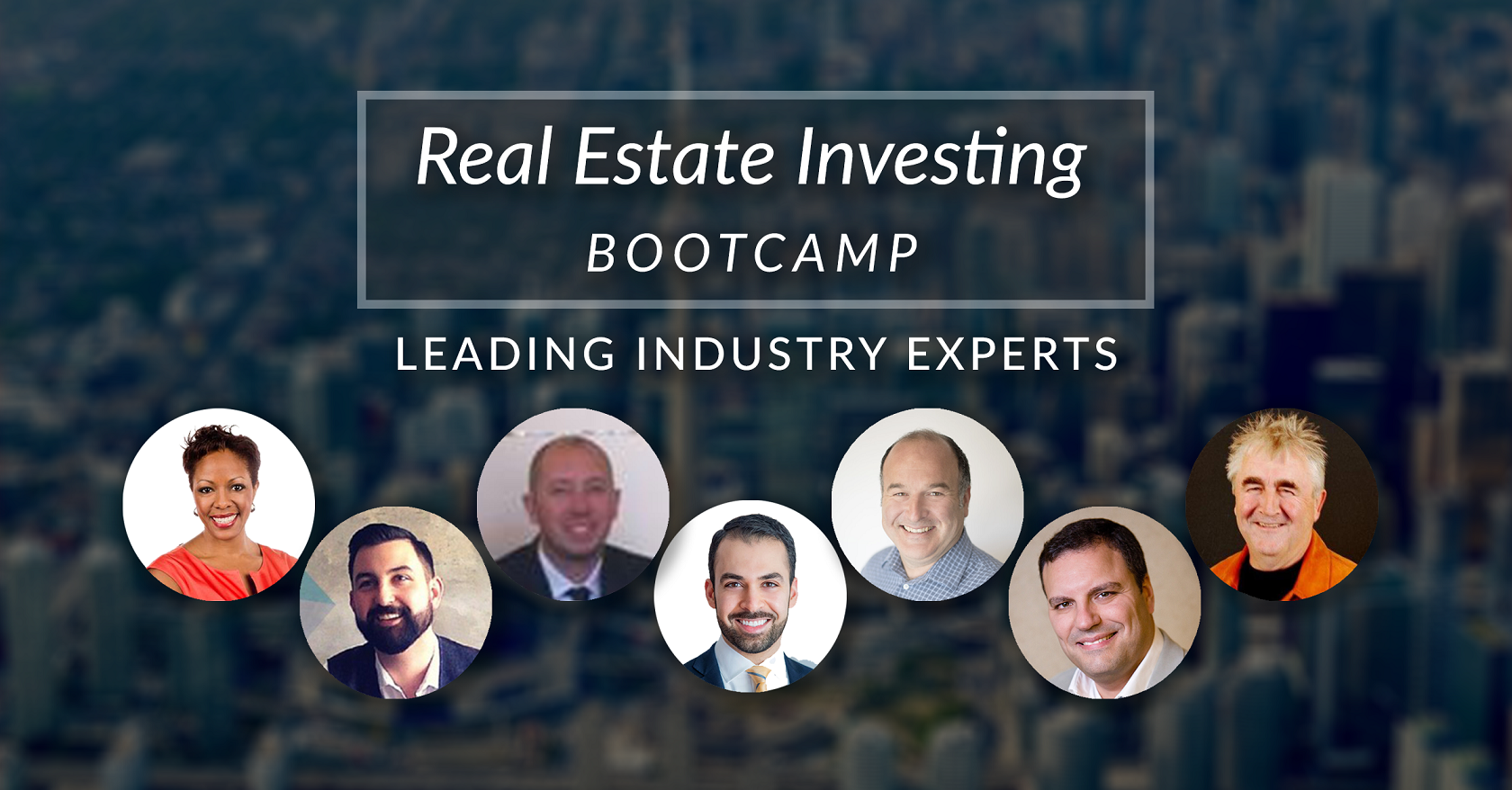 In 2003, I started with a $50,000 down payment for my first condo. 14 years later, I now own more than $2 million worth of real estate. When I retire, I'll be bringing in more than $6,000/month in rental income.
I became a real estate agent so I could show others how I've been investing in real estate. I'm hosting a Real Estate Investing Bootcamp on February 6th to share my knowledge and those of my guest speakers. I hope you will consider attending.

You should attend this Information Session, if you're:
Concerned you could spend your retirement working at Wal-mart
Frightened of not having enough money to feed yourself in retirement
Are you afraid of not having enough money for retirement
Would you like to increase your retirement income, assets AND monthly cash flow?
Then join us for the REAL ESTATE INVESTING BOOTCAMP
Light meal & refreshments will be served.
Don't miss this informative evening! Limited space available!
---
---
At this Information Session, you'll learn:
Why everyone should consider becoming a real estate investor
How to overcome the hurdles of your first investment
How to buy an investment property with little or no money down
How to analyze investment properties
How to find & keep good tenants
How to raise capital with joint-venture partners
How to secure your future through real estate
How others have become real estate investors
How to build a path to becoming a millionaire
How to invest in other markets like Collingwood, Hamilton & Prince Edward County
---
ATTEND this information session at NO OBLIGATION. Arm yourself with the information that you need to know to make the most important purchase in your life! You'll benefit from industry expertise from a lawyer, mortgage broker, real estate agent & real estate investor.
---
Guest Speakers Include:
Davelle Morrison, Sales Respresentative, Bosley Real Estate Ltd., Brokerage
Joe Sammut, Mortgage Broker, Mortgage Architects
Laas Hess, Real Estate Lawyer, Schwarz Law
Patrick Egan, Broker, Royal Lepage Locations North
Tony Iacoviello, Sales Representative, Re/Max Escarpment Realty Inc.
William Rorabeck, Broker-of-Record, Century 21 Lanthorn Real Estate Ltd
Date:         Tuesday, February 6th , 2017
Time:         6:00pm-10:00pm
Location:  1 Market St, Party Room
RSVP:       info@realestateinvestingbootcamp.com
Visit:          www.realestateinvestingbootcamp.com
Cost:         $10 donation to Beautiful World Canada
Beautiful World Canada provides scholarships for girls across sub-Saharan Africa. It works with local partners in Uganda, Rwanda, and Sierra Leone to improve the lives of girls living in poverty, through the power of education.

Please feel free to bring a friend or two with you.