Listen to "Photographing Real Estate" on Spreaker.

Guest Speaker: Alex Lukey, Photographer
How did you get started in the photography business?
What was your first job?
How did you break into editorial work for magazines?
For a magazine editorial piece what makes a good picture?
Is there a difference in what you need to do to photograph a house vs a person or outdoor space?
What are some of the tricks of the trade to take a shot to make a room look bigger?
In the city of Toronto, what are some of the coolest places you've shot?
What was the most spectacular home that you've shot?
How does colour affect your pictures for example shooting a room that is predominantly whites & greys vs one with some colour? What tends to look better in pictures?
How does light throughout the year affect your indoor pictures for example summer vs winter or fall pictures?
Are there certain colours or decorating styles that you're noticing more of lately?
In your own home, do you have anyone else's pictures up or just your own?
Who are your photography icons that have inspired your work?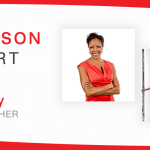 ---