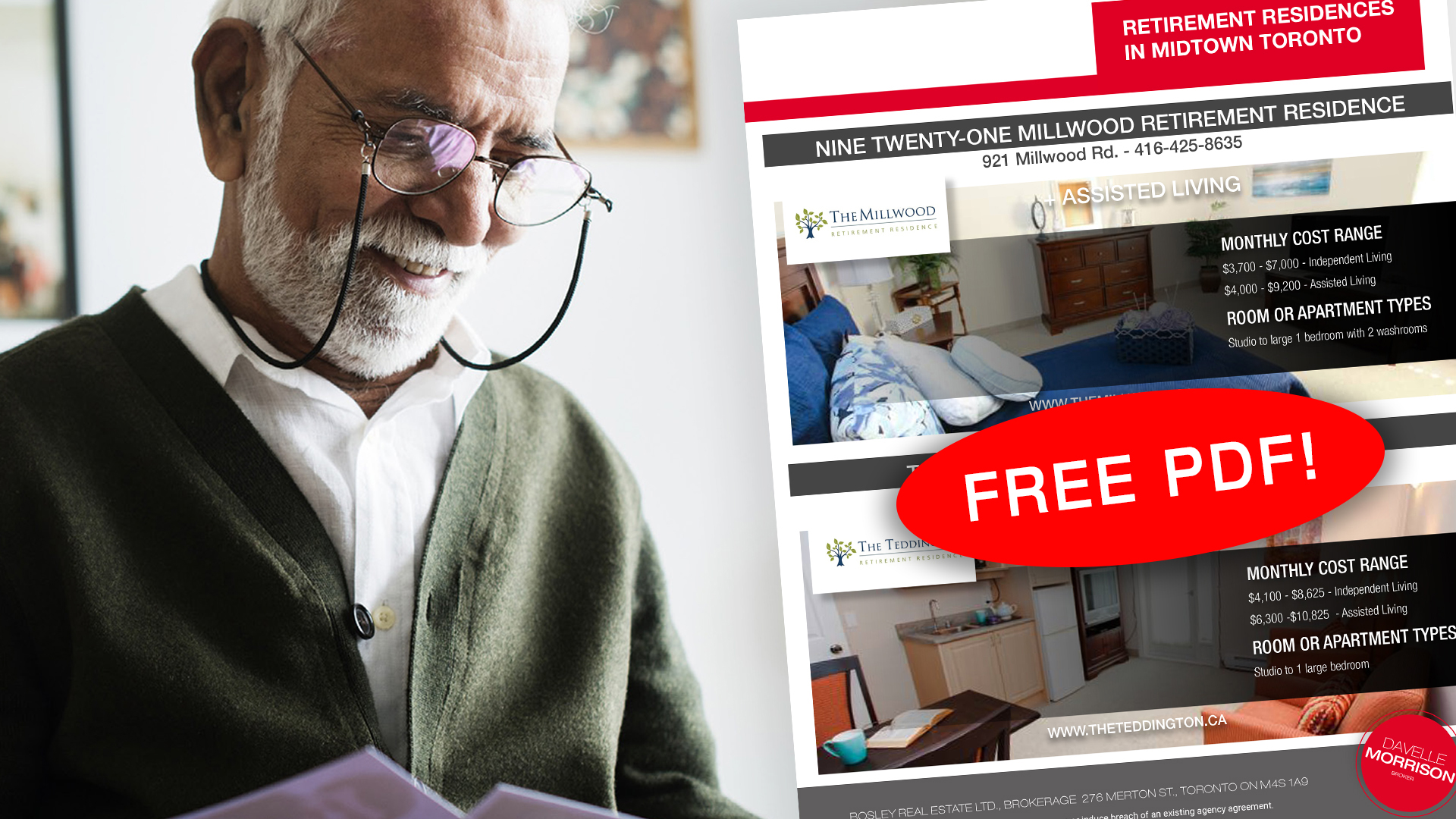 There comes a time when we need to leave our home for the good of our health. That's where retirement living comes in. So I wanted to produce this guide for all of us who need to know more about retirement living. Even if it's just to get a better idea as to how much to save in our RRSP to be able to afford the retirement living that we choose.
While the costs charged by retirement living centres seems expensive one must consider:
The savings of moving into a retirement living centre that includes; food, water & sewage, heat, hydro, taxes, maintenance, gardening and snow removal.
The income that will be earned from the investment of the monies received from selling one's home.
So I've produced this guide to retirement living, assisted living and memory care options in the Midtown Toronto area as most of us will want to stay in the neighbourhood we live in or we will want to move our loved ones closer to us.
Drop in your name and email to download the Retirement Guide. I'll send you other tips too that will help you!
[contact-form-7 id="3937″ title="Retirement Guide 2020″]