This is a 3-part blog series on how we found a rental property in Barbados to buy sight unseen during a pandemic while being in Toronto, Canada.
Make sure you read the first part and the second part before.
---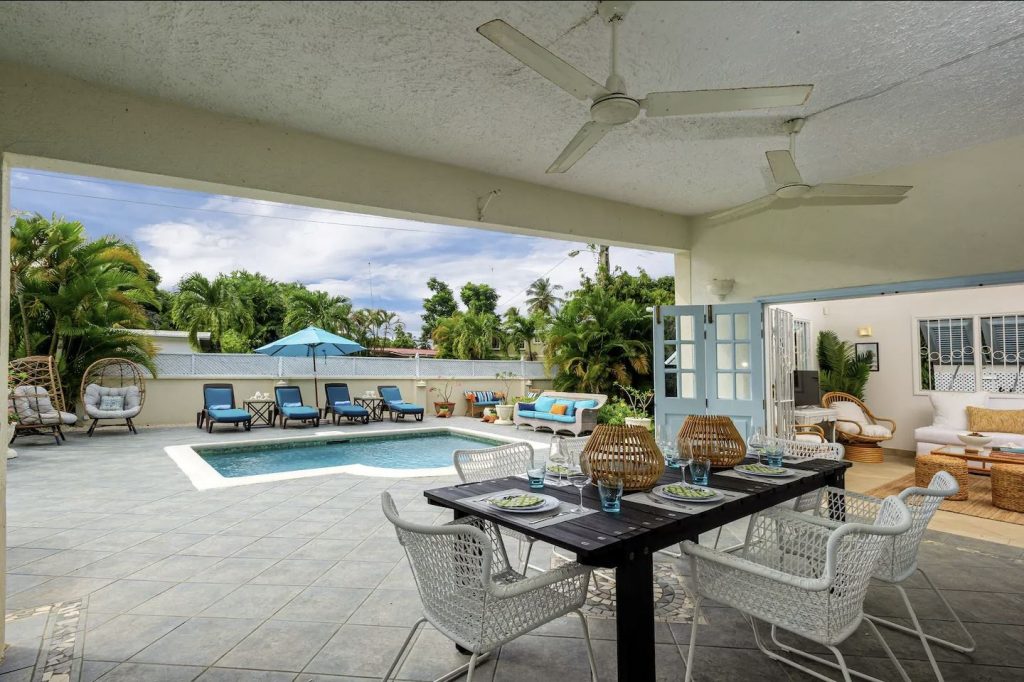 We made our way back to Villa Mango to continue to wear out our customs broker.
It's now Wednesday, Nov. 26th. On Thursday., Nov. 27th, they tell us that the container will arrive at 4:30pm the next day, Friday, Nov. 28th. I look at one of my friends and tell him, he's going to need to extend his trip yet again. He's already been in Barbados for 6+ weeks and is desperate to get home but realizes that he can't leave now just as the container is arriving.
On. Nov. 26th, someone from the customs broker shows up to make sure there is enough space to place the shipping container. They tell us that the customs officials must have a desk, chair and washroom facilities made available to them.
On Friday Nov 28th, we make sure our bar is fully stocked so that whatever the customs official wants to drink we have available.
At approximately 4:30pm, the 18-wheeler truck carrying the shipping container rolls in. We have to ask our neighbours to move their cars so there is enough room for the container truck. 2 guys from our customs broker are on hand, plus at least 6 other guys and our 5 movers show up. The truck unloads the container onto the street. The container cannot be opened until the customs officials arrive. So we wait and wait for their arrival. Then a car comes by; it's the customs officials.
The container finally gets opened and all of the movers begin unloading. I was surprised that it only took 30 minutes to unload this huge container. The customs officials tell us that they only need to open 3-4 boxes to verify the goods we have shipped. My friend offers them a "drink". They refuse.
We begin to unpack after the customs officials leave and we discover that the bed frames we have purchased won't scale to king sized beds.
We have 2 king sized beds and 1 queen. So now, 2 of us have to put our mattresses on the floor to sleep, because of course, we had just given away our beds and frames and box springs. Oops! After a night's sleep on the Queen, my friend realizes, the metal frames need slats or a box spring.
We finish the night and book the mover to take me shopping for bed frames the next day.
The mover picks me up bright and early to find a bed frame and box springs. I'm now sitting in the front seat of his truck between him and his son without a seatbelt being driven all around the island. I'm just praying that we won't get into an accident.
My friends stay behind at the house and continue to unpack. The mover takes me to a few places – and I eventually settle on a new king bed frame and 2 box springs, 1 king and 1 queen and we make our way back to the house. He drops me off and we continue to unpack.
Another friend agreed to fly in to help us set up the house and get it picture ready.
We continue to unpack, sort and launder all of the new sheets and towels. I've never done so much laundry in my life. This is the not-so-glamourous part about real estate investing that no one shares. My friend who has just arrived starts calling herself the 3rd stew, a reference from the reality show, Below Deck, as she is stuck doing an endless stream of laundry.
My 2 co-owner friends have to fly home and now it's just me and my 3rd stew left in the house to make sure everything is perfectly staged for the photographer. The pictures turned out extremely well. We can't believe how beautiful the house looks and I can't believe how much progress we've made.
After so many delays, we finally get the listing up on Airbnb and VRBO during the second week of December and we wait for bookings to come in.
We waited and we waited some more. We get one booking before Christmas.
But then, a new virus strain develops and more travel restrictions are imposed. It takes much longer than we expected to get bookings and we have to adjust our prices down a few times but eventually the bookings do start to roll in which was a huge relief to us.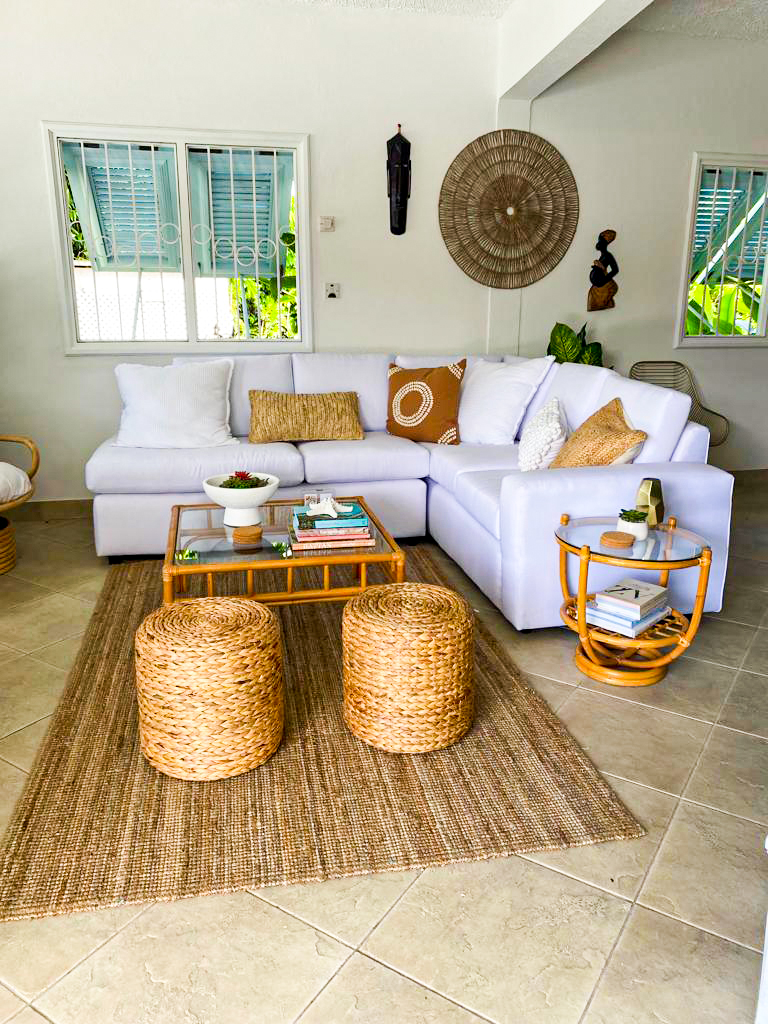 Now we get to enjoy the house and the revenue and are relieved that despite the many bumps, our dream has come to fruition.
Would I do it again? Of course I would. We've now set up a great property for investment and for our retirement. By the time we retire in 20 years, we'll have a house that we own free and clear that we get to enjoy. A little pain now for maximum gain in the years to come.
We spent New Years 2022 with our friends and we were able to relax and finally enjoy the fruits of our labour.
---
Make sure you read the first part and the second part.
---
Vacation Income Property $ecrets (VIP$)
What if you could…
Live the life you want.
Have the income you want.
Own the vacation or retirement home you want.
YOU CAN!!
It's all just one click away.
What could you do with your life if you had step-by-step help from someone who's been there?
The adventure of a lifetime awaits!